Pratfalls and Rising Stars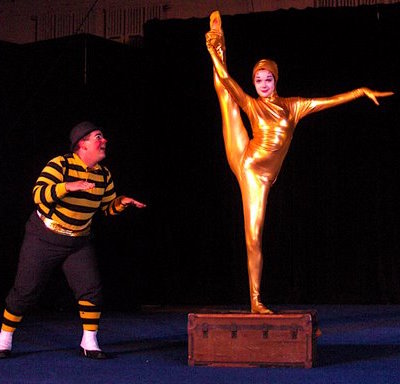 Pratfalls and Rising Stars (2008) will feature graduates and alumni of Circus Center's professional circus training programs – the Clown Conservatory and the Professional Aerial Program – in a dazzling two-hour show filled with laughter, music, dancing, acrobatics, and amazing aerial acts. A unique opportunity to discover, here in San Francisco, the circus stars of tomorrow!
The Students of Circus Center Professional Training Programs shine in a spectacular, awe-inspiring, and fun-filled circus presentation.
(My act begins at 2:06. Prior to that, I am inside the box.)
Created and performed by Molly Nicholas and Fae Kievman, with direction from Jeff Raz, Dominique Jando, and Xia Ke Min.
© 2023 / Molly Jane Nicholas / email